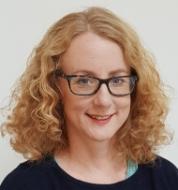 Cognitive Behavioural Therapist
B.Ed Hons, M.B.A., qualified sleep consultant, PGDip (CBT)
Contact
Locations
Office 5 Amherst House Business Centre, 22 London Road, Sevenoaks, Kent, TN13 2BT
Room 4, 39-41 Union Street, London, SE1 1SD
Professional Profile
My name is Joanna Hogan and I am a Cognitive Behavioural Therapist and sleep consultant with Think CBT. In addition to specialist sleep consultancy for the NHS, I hold regular CBT clinics from our Sevenoaks offices in Riverhead.
In addition to providing CBT for depression, anxiety, health anxiety, phobias, panic disorder, OCD, PTSD and work stress, I specialise in insomnia and sleep problems.
I combine a highly structured approach to therapy with an easy and empathic style. In addition to my training as a Cognitive Behavioural Therapist, I have also worked for over 25 years in teaching and public policy. This means that I understand the pressures of work and the challenges of working in an business setting.
I am qualified to a post-graduate level in CBT, including additional training in mindfulness, CBT-I and Schema Therapy. I have achieved full accreditation with the British Association of Behavioural and Cognitive Psychotherapy (BABCP) and have over 7 years' experience in sleep consulting.
I abide by the professional and ethical standards laid down by the BABCP and the Association of Professional Sleep Consultants. I have full professional indemnity and current DBS clearance.
Specialisms
Anxiety
Depression
Grief / Bereavement
Health Anxiety
OCD
PTSD
Panic Disorder
Relationship Problems
Sleep Problems
Social Anxiety / Phobia
Specific Phobias
Work Related Stress
Therapies Offered
Cognitive Behavioural Couples Therapy
Cognitive Behavioural Therapy
Reserve an Appointment with Joanna Hogan
To reserve an appointment select the therapy and location using the drop down boxes shown below; select the available day and time slots highlighted in light blue and this will take you to a reservation screen where you can enter your contact details.