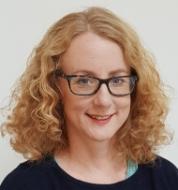 Cognitive Behavioural Therapist
PG Dip CBT, Masters, B.A. Hons, N.N.S.C., MBABCP.
Contact
Locations
St Julians, Underriver, Sevenoaks TN15 0RX
Professional Profile
Joanna Hogan is an experienced psychotherapist who works with adults and couples. She uses tried and tested methods in her practice, including cognitive behavioural therapy (CBT), acceptance and commitment therapy (ACT) and for more complex issues, schema therapy. She works with adults and couples with mild, moderate or chronic depression, anxiety, OCD, post-traumatic stress disorder, work stress, health anxiety (hypochondria) , performance anxiety, panic attacks, agoraphobia, social anxiety and shyness, low self-esteem and confidence issues, interpersonal difficulties, eating issues, sleep issues, post-natal depression and chronic pain. She also works with adults with long-term conditions such as diabetes, chronic fatigue syndrome, COPD, cancer and heart disease.

Joanna has worked in public services for over 25 years. Alongside her private practice, she is a cognitive behavioural psychotherapist for the NHS and for the mental health charity, Mind. She is an associate with Think CBT and she also works as a sleep therapist for a London NHS insomnia unit.

Joanna draws on a number of evidence-based therapies to support her clients in a holistic way, depending on their issues and preferences. She has extensive training and experience in CBT, including a BABCP-accredited post-graduate diploma in CBT which is the gold standard for CBT therapists. She has also carried out additional specialist training, including a certificate in long-term conditions therapy from King's College London and insomnia therapy training at Oxford University, as well as training in couples work at The Tavistock Centre for Couples relationships, schema therapy, mindfulness and ACT for individuals and couples.

Joanna's clients like her warm, personable and practical approach. They say that they feel like someone is on their side, helping them to make sense of the problems they are facing and the steps they can take to make meaningful improvements in their day-to-day lives. They also comment on her non-judgemental approach.
Specialisms
Anxiety
Depression
Grief / Bereavement
Health Anxiety
OCD
PTSD
Panic Disorder
Relationship Problems
Sleep Problems
Social Anxiety / Phobia
Specific Phobias
Work Related Stress
Therapies Offered
Cognitive Behavioural Couples Therapy
Cognitive Behavioural Therapy
Reserve an Appointment with Joanna Hogan
To reserve an appointment select the therapy and location using the drop down boxes shown below; select the available day and time slots highlighted in light blue and this will take you to a reservation screen where you can enter your contact details.