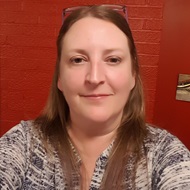 Cognitive Behavioural Therapist
BSc (Hons), PGCert, PGDip, BABCP (Acced)
Book Appointment
Locations
3, Shirley Grove, Rusthall, Tunbridge Wells, Kent, TN4 8TL
Professional Profile
My name is Debra and I am an accredited Cognitive Behavioural Therapist (CBT) and Acceptance & Commitment Therapy (ACT) practitioner, working with Think CBT near Tunbridge Wells, Kent TN4. I also offer online therapy via Skype and video link to clients across the UK.
I have 12 years' experience working in NHS adult mental health services and 10 years' experience using CBT techniques to treat a wide range of mild to severe common mental health problems such as depression and anxiety disorders.
CBT is an effective evidence-based treatment for depression, low self-esteem, panic, generalised anxiety, health anxiety, social anxiety, post-traumatic stress disorder (PTSD), obsessive-compulsive disorder (OCD), phobias and stress.
I work in a collaborative way with clients to help them achieve their goals in a timely manner.
Previous to my NHS career I worked in roles in which I provided support to adults suffering from Alzheimer's Disease and Cerebral Palsy. I also worked as an Assistant Psychologist for a trauma psychology service.
I am fully insured, hold a clean DBS certificate and abide by the BABCP Code of Conduct.
Specialisms
Anxiety
Depression
Health Anxiety
OCD
PTSD
Panic Disorder
Self-esteem Problems
Sleep Problems
Social Anxiety / Phobia
Specific Phobias
Work Related Stress
Therapies Offered
Acceptance and Commitment Therapy
Cognitive Behavioural Therapy
Reserve an Appointment with Debra Dalton
Therapists Offering Online CBT
Cognitive Behaviour Therapy from the comfort and safety of your own home