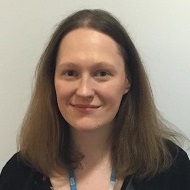 Cognitive Behavioural Therapist
BA (Hons), BSc (Hons), PGDip, EMDR (1-3), MSc, BABCP (Acced)
Book Appointment
Locations
Norwich, Norfolk, CB8 0JB
Professional Profile
My name is Leanne and I am a fully qualified and accredited Cognitive Behavioural Therapist and EMDR Europe approved practitioner working with Think CBT in Newmarket, Suffolk and also offer online appointments. I also provide CBT online via Skype and video link.
As well as being a Cognitive Behavioural Therapist, I am also a registered Occupational Therapist and I have worked in the NHS and private sector for 17 years across a range of healthcare settings including GP surgeries, outpatient clinics and inpatient wards.
Some people who come for therapy have a clear idea of their problem(s) and what they would like to work on, others have a more general sense of feeling overwhelmed by day to day life or significant life events. Others simply feel stuck - I can help wherever you are at, to make sense of what is happening for you.
As a CBT therapist I will work collaboratively with you to look at what you are experiencing, in a non-judgmental way. We will look how you would prefer things to be, what keeps your symptoms going and explore techniques and strategies in order to reduce symptoms.
As an EMDR practitioner I will work with you to process distressing memories, thoughts and emotions, so that they no longer cause distress. I can also help with your recovery from previous traumatic experiences.
The therapy I offer is based on the best available evidence, including NICE guidelines and I am keen to make sure everyone receives the best course of therapy for them.
Specialisms
Anger
Anxiety
Body Focused Repetitive Behaviours
Claustrophobia
Depression
Emetophobia
Grief / Bereavement
Health Anxiety
PTSD
Panic Disorder
Self-esteem Problems
Social Anxiety / Phobia
Specific Phobias
Work Related Stress
Therapies Offered
Child and Adolescent CBT
Cognitive Behavioural Therapy
EMDR
Mindfulness
Accepted Payment Methods
Reserve a £75 Appointment With Leanne Groves